About Us
Biography
Major Taylor Cycling Club of Little Rock ("Rock City Riders") was formed in March of 2011 as a locally organized chapter of the Major Taylor National Association, Inc.
The MTCCLR is a cycling group comprised of over 70 cyclists of diverse experience and skill levels. Although the Club's primary focus is in road bicycling, many members are multi-sports enthusiasts who participate in other sports and events, such as mountain biking, tennis, duathlons, triathlons, and marathons. The Club encourages and promotes physical fitness through other sports as well as road bicycling by entering teams in various events throughout the year.
The MTCCLR encourages and promotes safe, courteous, and smart riding habits. The Club volunteers in providing educational tutoring for grade levels 3-12 regarding the history of Marshall W. "Major" Taylor, who in 1899 became the first African-American world champion in bicycling and the first African-American world champion in any sport.
The MTCCLR also seeks out charitable opportunities for its membership. In partnership with other non-profit organizations in the central Arkansas area, MTCCLR presented its inaugural "Cycles for Christmas" program in December 2012 to provide bicycles and helmets for non-profit organizations that serve youth and children.
Thanks to the generous sponsorship of ARORA, the Arkansas Minority Health Commission, Chainwheel, Inc., and Wright Fitness Resort, the MTCCLR will continue to serve the Arkansas community in honor of Major Taylor.
If you are interested in becoming a member please contact our Membership Captain, Sheila "WonderWoman" McDonald, at sheilamcdonald@comcast.net or 501.310.1353.
Personal Info
501.310.1353
Little Rock, AR
Contact
Please contact for more information.
Roster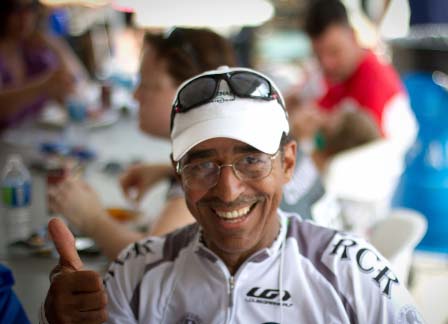 Club Captain
Ron "Popa Bear" Sheffield
Membership Captain
Sheila McDonald
Community Outreach Captain
Dwayne Jackson
Media Captain
Tony Elerson
---
Donna Anderson
Kendal Atkins
Litisha Atkins
Michael Banks
Rossevelt Barnett Jr.
Tommy Bogan
John Bradford
Casey Cannon
Dejuan Carter
Cleary Chapman, Jr.
Mike Coleman
Mark Cravens
Jeannette Denham-Turner
Darrell Dotson
Garland Dunn
Wesley Ewell
Kenneth Fisher
Betty Ford
Andrew "AJ" Genco, Sr.
Kenny Gober
Courtney Gordon
Ken Gould
Johnny Gray
Joe Gray
Mark Green
Clarice Hall
Jerry Hall
Knoxie Hall III
Mary Harden
Zeornee' Herts
Kevin Hollins
Keith Hunter
Otis Ingram
Keith Jones
Wendell Jones
Anthony Knight
Judith Lansky
Kim Leverett
Tiago Lewis
Frank Livingston
Dwyaun Macon
Cedric Martin
Stacey McAdoo
Charles Mobley, Jr.
Gregory Mobley
Nicholas Morton
Gloria Nelson
Kwanis Nelson
Latrez Ollison
Lisa Piggee
Sheryl Porter
George Rhode
Mark Rodgers
Sherrie Shaw
Nickie Sheffield
Abby Simmons
Michelle Smith
Victor Turner
Terence Underwood
Ben Washburn
Codney Washington
Julian White
Anna Williams
Micheal Williams
Stephen Wilson
Terry Wright